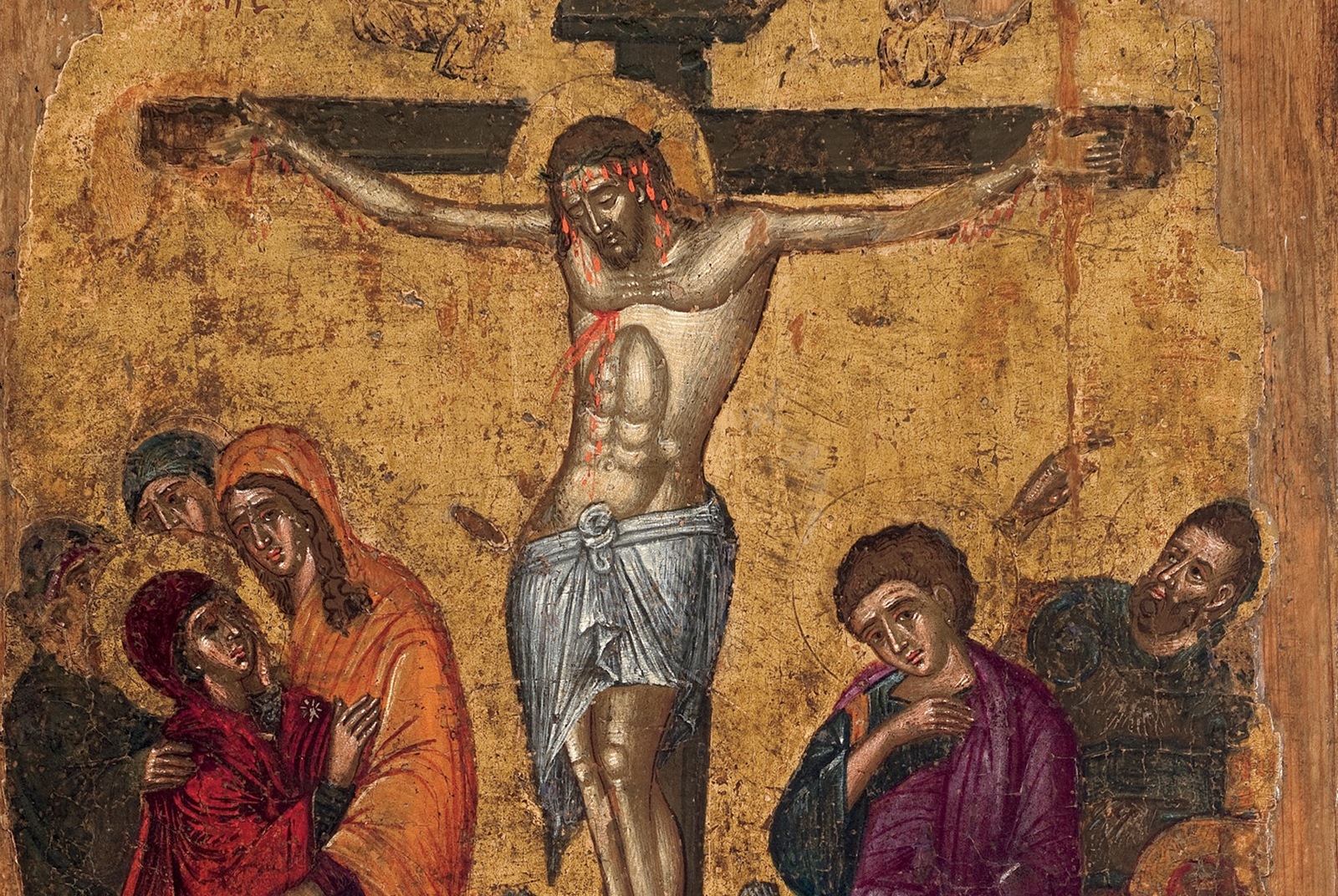 Why did Jesus have to die? Ask a Christian this question, and the answer you're most likely to get is a short one: "Jesus died for our sins."
Ask what this means, and you're likely to hear something like, "Jesus died to take the punishment we deserve for our sins. Now that our debt has been paid, our sins can be forgiven, and we can be reconciled to God and go to heaven when we die."
In theological terms, this is called the substitutionary atonement. It's the most common understanding of Jesus' death among American Christians, and has been for quite a while.
It may come as a surprise to many, therefore, to learn that this isn't the only view of Jesus' death that the church has taught, or even the most prominent one in the Bible!
In fact, the most common understanding of Jesus' death in the early church (and still the dominant understanding in the Eastern Orthodox Church), is another theory of atonement called Christus Victor.
According to the Christus Victor theory, Jesus' death does set us free from sin, but not by taking our punishment for it. No, Jesus' death and resurrection does something much more powerful than this – it actually sets us free from the power of sin and death, both now and in the age to come.
How does this work, exactly? Saint Paul tells us that through His death and resurrection, Jesus "disarmed the rulers and authorities and made a public spectacle of them" (Col 2:15).
Mennonite theologian J. Denny Weaver further explains, "As the innocent victim, Jesus exposes the violence of those who oppose the reign of God. His death unmasks the powers of evil, and renders empty their claim that peace and order are founded on violence" (Weaver, The Nonviolent Atonement).
In other words, Jesus takes our violence and desire for vengeance upon Himself, and thus frees us from it. Jesus died, not because God needed a blood sacrifice, but because we did!
There are many Scriptures that support this view, including Acts 4:23-31, 1 Corinthians 2:7-8, 2 Corinthians 5:17-21, Colossians 1:15-20, Hebrews 2:14-18, and Hebrews 9:13-14.
To me, this is a much better understanding of the atonement then the substitutionary one, which I find hard to reconcile with the God of love I know.
Indeed, why would an all-powerful, all-loving God need a human sacrifice to forgive sin? Couldn't God just forgive us without demanding repayment? The Orthodox Church, and many others, say that God does exactly that!
In the words of Walter Wink, "God has renounced any accounting of sins; no repayment is required or even possible. Why then was a redemptive act necessary? Because our resentment toward God and our will to kill leave us unable to turn to God" (Wink, Engaging the Powers).
And so it seems that God was willing to go any lengths, including dying in the form of Jesus, to break down our hostility and help us be reconciled to Him/Herself (and to one another).  This, and not substitutionary atonement, is the amazing grace that sets us free!
There are many ways to understand Jesus' death, and each has its strengths and weaknesses. But I am particularly drawn to the Christus Victor understanding of the atonement, for several reasons.
For one thing, it seems to me to have much more power to change lives than any other atonement theory I have come across.
If we believe that the primary purpose of Jesus' death was simply to take our punishment, this can produce a docile faith that never accomplishes much in the way of justice or mercy for others. Just get your ticket to heaven, and that's it.
But if Jesus died and rose again to take away not just the penalty but the power of sin and death, this is truly a freedom that will change us to the core!
Furthermore, the Christus Victor theory follows what Jesus actually taught – that we are to love even our enemies, and not return evil for evil (Matt 5:38-48, 26:52, John 8:1-11, etc).
By challenging what Walter Wink calls the "myth of redemptive violence," it shows us that true power is found, not in violence, but in self-sacrificing love. In an age where state-sanctioned violence is threatening the very survival of the planet, this is a message that needs to be heard!
Finally, this understanding of the atonement preserves the image of God as a loving Father/Mother.
Indeed, one of the greatest weaknesses of Western Christianity has been our schizophrenic image of God. God is love, we are told; but this love requires a blood sacrifice. God is love, but if we resist that love, we will be punished for all eternity.
In this regard we have much to learn from the church of the East – which, with her Christus Victor atonement and non-punitive view of hell, seems much more consistent and believable when she speaks of the love of God.
Why, then, did Jesus have to die? I submit that He didn't "have to die." There was no constraint placed on Him in this regard.
But Jesus chose to die at the hands of the state because He loves us, and believed that this death (and resurrection) would give us the power to love God and one another. My prayer is that one day we will all get the message.
(Coming Soon: Who's Your Mama? The True Church vs. the Whore of Babylon)